Orion Circle
Members of the Orion Circle and Orion Supernova contribute at the $500 or $1,000 level and meet once a year for a special, invitation-only festival in West Texas, hosted by the McDonald Observatory Director.
The 2013 Orion Festival has already passed, and the date for the 2014 Festival will be held Saturday, September 20. The Orion Circle is a wonderful group of donors who are making a difference in the lives of students and teachers through their generosity.
To do the most you can to improve science education nationwide — and to gain access to the most current Observatory news and events — become an Orionid today.
For access to Orion-only Web pages, please contact Suzanne Geiger at friends@mcdonaldobservatory.org for the password; or call 888-442-4356.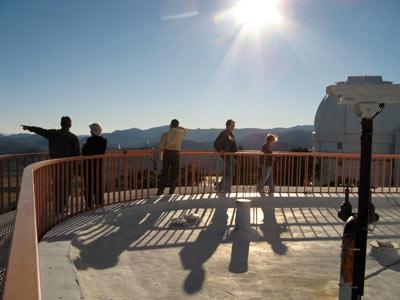 Orion Circle members on the 107-inch telescope catwalk.